SHOUT for Rainbow Village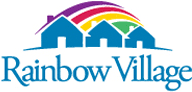 This coming February holds in store a favorite event for all at Nerinx — SHOUT Week! SHOUT Week, short for seven days of Students Helping Out, is a time to give back to the world by raising money for a designated charity. To prepare for this week of excitement and fundraising, students met throughout the month of October to discuss possible organizations to support. At the second semester back-to-school assembly in early January, student council announced that the charity for the 2017-2018 school year would be Rainbow Village.
Rainbow Village was started in the 1960s to fulfill the needs of many families who wanted to find a home to care for their children with developmental disabilities. "The founding families of Rainbow Village wanted to provide homes, not just housing, for their children and for other people with developmental disabilities," the organization explains on its website. By 1978, the organization had established seven group homes, a community center, and a respite care center in St. Louis to fulfill this need and provide appropriate services.
Today, Rainbow Village is a non-for-profit organization that provides homes for people with developmental disabilities in the St. Louis area. Their mission is to "enhance the lives of individuals with developmental disabilities by providing safe, affordable and well-maintained neighborhood homes." They focus on the crucial need for housing for adults with these disabilities and to date have aided over 400 people in finding a home. Rainbow Village's mission continues today as the organization seeks to help anyone in need of their neighborhood housing service.
It is fitting that Nerinx supports such an organization as Rainbow Village, as the organization actively looks for ways to provide for their community. A core Loretto philosophy is that "Women must know themselves and their world," marking the importance of becoming well-rounded individuals. Nerinx makes this goal possible each year by going out into the world, searching for different foundations, and connecting with them through the support we have to offer and the community we become. SHOUT Week is one of many opportunities each year to practice the Loretto values of faith, community, justice, and respect. This year, Nerinx has the privilege to focus on living out our value of community in their support of Rainbow Village.