Spotlight: Maggie Moran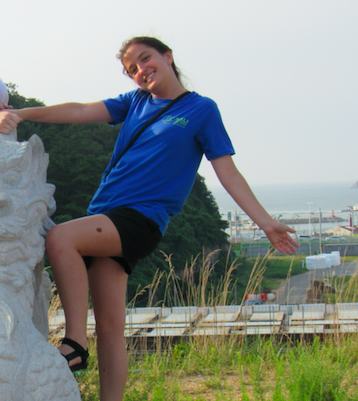 Kayla Arnett, Features Editor
September 15, 2016
Imagine juggling the positions of Senior class president, Chinese club president, as well as playing the piano, traveling all the way to Korea for the summer, and getting a perfect score on the ACT. Well, Maggie Moran does it all! To say the least, Maggie has accomplished more than most people her age, and it can all be attributed to her determination.
When asked how it feels to have achieved a perfect 36 on her ACT, Maggie says she was "pleasantly surprised." She hadn't done any significant preparation for the test and got a 36 on only her second attempt. Obviously, a perfect score on the ACT opens a lot of doors. Maggie continues to aim high as she hopes to attend either Middlebury College in Vermont or Columbia University. While at either school she hopes to pursue a degree in either Linguistics or East Asian Cultures so that she may work as a translator in the future.
Speaking of East Asia, Maggie also had the opportunity to travel to Korea this year, for free. The National Security Language Initiative for Youth (NSLI-Y) is a government-funded program that allows high school students to travel to countries where critical languages are spoken. While in Korea, Maggie attended school everyday from 9:00-5:30 to learn about Korean language and culture, and she lived with a host family for the entirety of her travels..
Maggie still has so much more ahead of her. Within the next year she would like to  begin to making decisions about her future. When asked how she will make those decisions she says, " Nerinx teachers have helped shape my visions for the future." As for now, she just wants to make more memories with all of her Nerinx sisters.