Spotlight: Julia Budd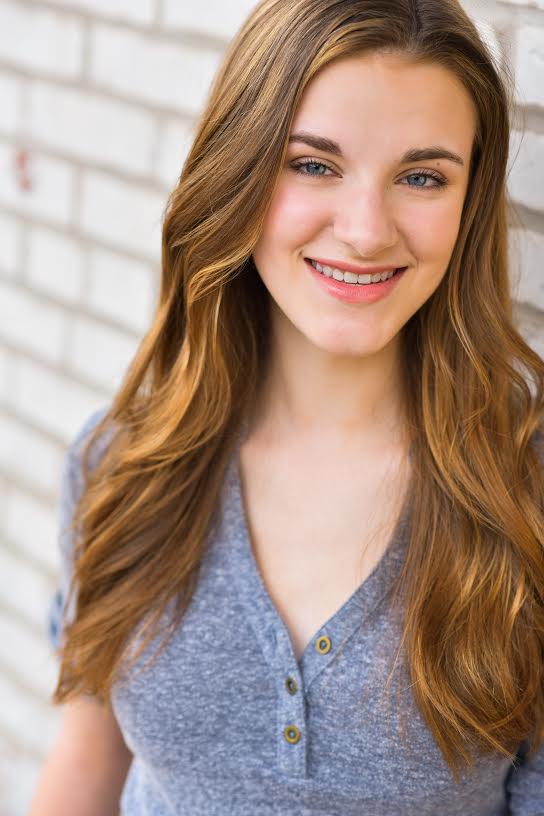 Halle Jackson, Reporter
October 27, 2016
To many students, junior Julia Budd is regarded as Nerinx Hall's resident "theatre person." Julia is a member of Nerinx Hall's Select II and Honors Choirs, president of Thespians Club, co-president of Morning Show, and one of the school's two "Weather Girls," so it is no surprise people instantly associate her with the arts and creativity.
This year, Julia achieved her goal of being cast as the female lead in this year's fall musical, Urinetown. Julia is motivated by her love for theatre because it has always been an important part of her life. She comes from a theatrical family, and Julia has been performing since the age of four. She says, "Theatre has always been there for me. I don't know what I would do if I didn't have theatre in my life."
As an upperclassman, Julia says she definitely feels a lot of pressure to be a role model for the underclassmen and students new to Nerinx theatre. In order to set an example, she likes to make sure she is prepared with her script, pencil, character shoes, and whatever else she might need for rehearsal that day. She also likes to make sure she is taking her role and rehearsal time seriously. However, the mood is not so serious in rehearsals for this lighthearted, funny musical. At rehearsals for the show, there is a lot of talking, laughter, and, of course, singing. The cast has already bonded, and according to Julia, "The show is going great! We're four weeks in, and starting to dig more into our characters… Everyone fits their roles famously- [I] couldn't ask for a better cast!" When asked why the Nerinx community should come see Urinetown Julia responded, "As cheesy as it sounds, it really has something for everyone. The show tackles a number of serious issues outside of its ridiculous context." Julia Budd is an excellent performer in the Nerinx Hall Theatre Department. With her fun, inclusive, and creative personality, Julia is a true representation of what fills the halls at Nerinx.