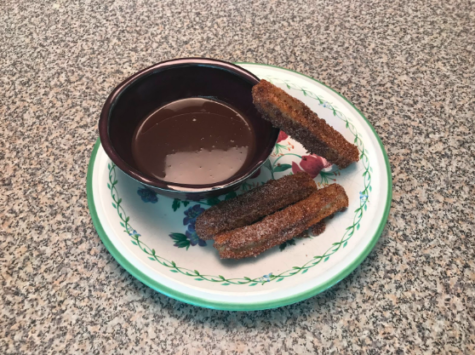 Molly Schrock, Reporter

July 2, 2018
First of all, the ingredients that you will need are: FOR THE VEGAN CHURROS: 1/2 cup sugar 1 1/2 Tablespoons sugar 1 1/2 teaspoons ground cinnamon 1 cup water 1/2 teaspoon salt 2 Tablespoons vegetable oil 2 quarts vegetable oil 1 cup all-purpose flour FOR THE VEGAN CHOCOLAT...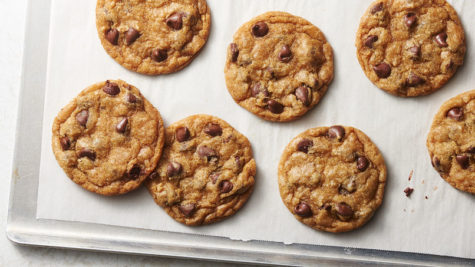 Molly Schrock, Nerinx Eats columnist

December 15, 2017
After several of my friends and family members began to go vegan, I decided to start experimenting with different vegan recipes. This recipe was by far my friends' favorite during cookie time, so I thought I would share it. I found a basic vegan chocolate chip cookie recipe and did a lit...