Vegan Baking With Molly: Cookies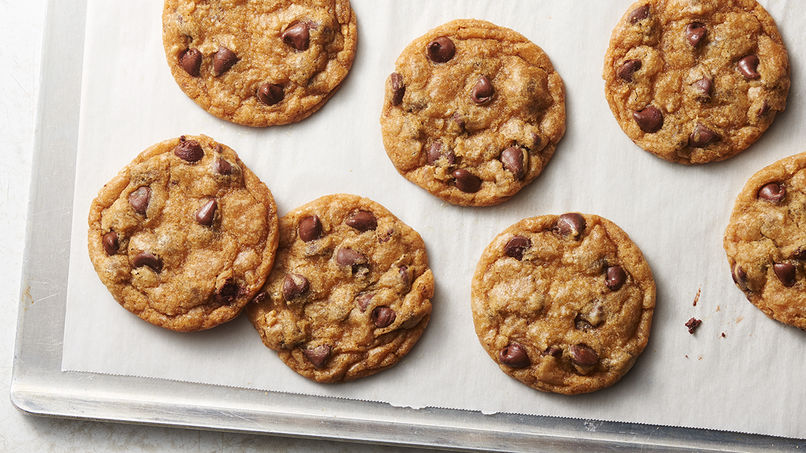 Molly Schrock, Nerinx Eats columnist
December 15, 2017
After several of my friends and family members began to go vegan, I decided to start experimenting with different vegan recipes. This recipe was by far my friends' favorite during cookie time, so I thought I would share it.
I found a basic vegan chocolate chip cookie recipe and did a little altering to make it even better! Feel free to experiment and find what tastes best to you!

First of all the ingredients needed will be:
⅔

cup refined coconut oil, melted

⅔ cup vegan granulated sugar

⅔ cup packed vegan brown sugar

½ cups unsweetened vanilla almond milk

2 teaspoons vanilla

2 ½ cups all-purpose flour

1 teaspoon baking soda

1 teaspoon baking powder

½ teaspoon salt

1 bag (10 oz.) vegan semi-sweet chocolate chips (1 1/2 cups)
Now for the fun part, the baking!
First heat the oven to 350°F and line three baking sheets with parchment paper. In a large bowl, then mix coconut oil, granulated sugar and brown sugar until well mixed. Next, stir in almond milk and vanilla.

Then stir in flour, baking soda, baking powder, and salt until dough forms. Finally, stir in chocolate chips. Create small rounded cookie dough balls two inches apart on each cooking tray.

Bake for 11 to 14 minutes or until edges are light golden brown and tops are firmly but softly set. Cool for 1 minute on cookie sheets. Put on cooling rack in order to allow them to cool completely.

Enjoy!