All Aboard the Traube Train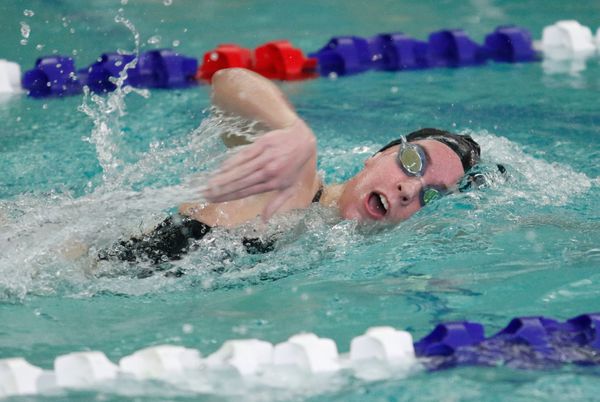 On Saturday December 2nd, freshman Emily Traube seized three gold medals at the Ladue Early Invitational. At this meet, she also took first in the 500 free and 50 free and swam the last leg of the winning 200 free relay. Emily has been a swimmer since she was six years old and is currently keeping up the Nerinx swim team's exceptional reputation. Additionally, Emily has achieved state-qualifying times in four events.
Emily has always loved swimming and was excited to join the team once she came to Nerinx. Her favorite memory in the pool was "this summer at Zones in the 100 freestyle because I got second [at the meet]."
Nerinx has consistently qualified for state and as a freshman, Emily will be competing against upperclassmen. Her favorite Olympic swimmer is Dana Vollmer, she remarked, because "I sat next to her family at the Olympic Trials in 2015."
Westminster won the event with 375 points, Nerinx Hall 366.50, Ladue 341.50, Visitation 243, John Burroughs 204, and Villa Duchesne 170.